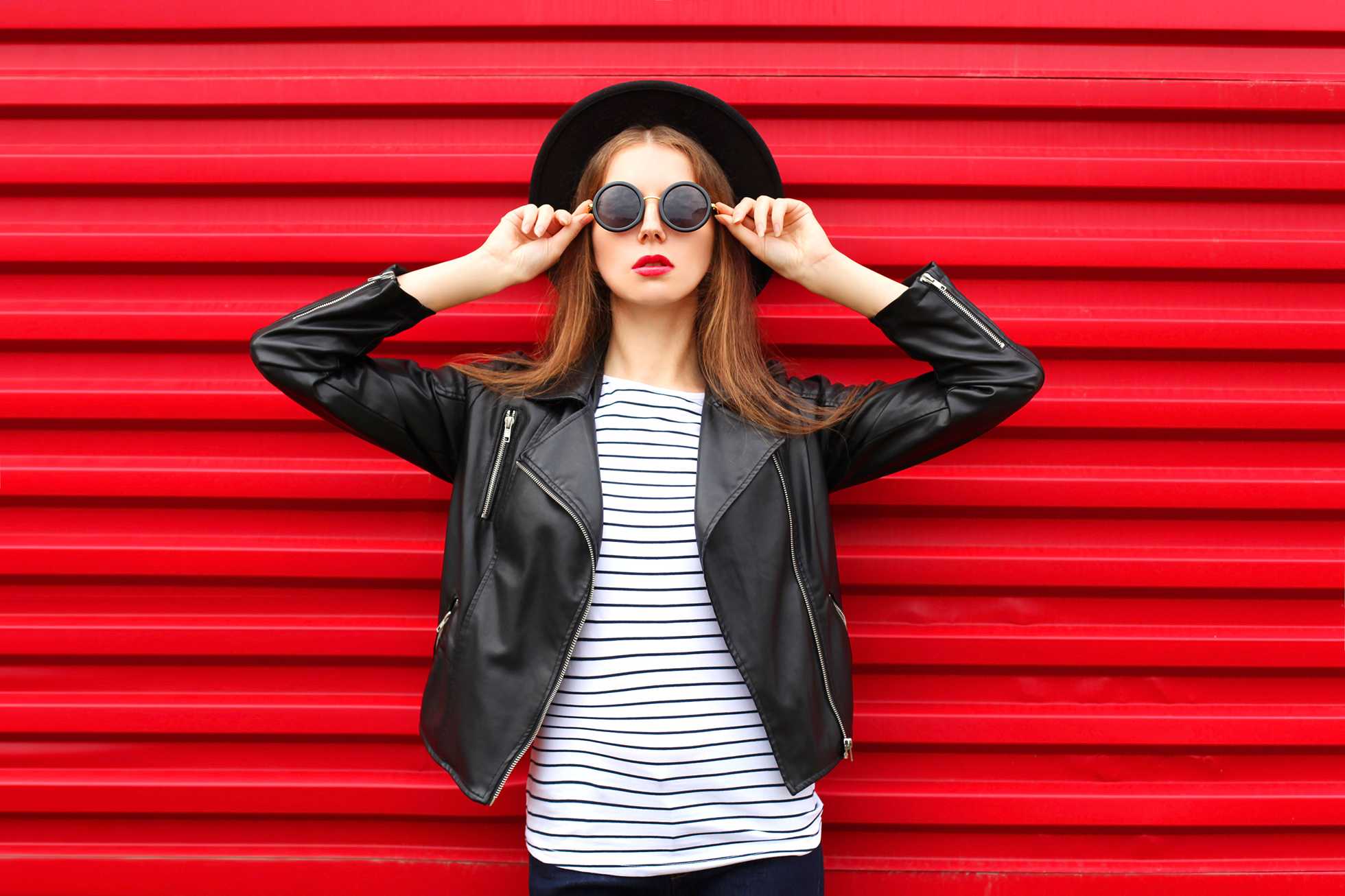 10 Best Tips to Look Good with Minimal Effort
After the crazy year we just had, it's hard to imagine having or spending huge amounts of time getting ready to step back out into the world every day. Is contouring and winged eyeliner even still a thing? After all, soft pants and cozy, oversized shirts seem to be here to stay. And we sure aren't complaining. So how do we look our best with minimal effort? Is it even possible?  Here are 10 of our best tips:
1. When in Doubt, Wear Black
Wearing black is always a chic decision. Whether you slip on a black elongated cardigan over your go-to T-shirt and jeans, or you pair your favorite button-down with a black faux leather skirt, you can put a look together in a matter of minutes that will look like you hired a stylist. Add a partial tuck, and you can get away with eating your breakfast on the way into work.
2. Keep a Pair of Sunglasses Handy
If you had a bad night or you just didn't have (or want to take) the time to worry about eye makeup, have no fear. The right pair of sunglasses and a messy bun are a perfectly put-together look with minimal effort. According to Vogue, "Sunglasses might be a small accessory, but they have a large impact. A great pair can elevate your outfit and your style, but the best sunglasses for women can boost your mood too."
3. Apply Lipstick
Maybe the thought of a full face of makeup is overwhelming, we get it. And honestly, you don't have to wear makeup if you don't want to. But if you're looking for a quick win, wearing the right shade of a good lipstick is a powerful way to take your game to the next level. Add a matte shade of your favorite red lipstick and your look is instantly amplified. Better still, you can keep a tube of the good stuff in your purse or bag and apply it during your commute (as long as you aren't driving!) 
4. Wear Good Shoes
Especially on days (weeks? months?) when we just don't care, it's easy to reach for our stand-by slip-ons. But those are the times when a good pair of trendy shoes can actually save the day. According to Marie Claire, "It's presumably safe to say the percentage of high heel-wearing has dropped this year (stilettos in your apartment office feel a tad off-kilter)." But also, according to Marie Claire, "Every good outfit begins with a great pair of shoes." So, what if, on those days when comfort is the name of the game you raise the bar with a great pair of trendy shoes? Kick off the slip-ons and wear your greatest pair of shoes for an instant outfit boost.
5. Pair Your Comfiest Shirt with a Skirt
Have a favorite T-shirt or sweater? Wear it with a suede skirt or a button-down skirt. Even just wearing a skirt looks like we put in more effort on our outfit than if we're wearing sweatpants or our go-to leggings. And we still get to enjoy all the benefits of wearing our favorite graphic tee.
6. Throw on a Blazer
Whether you're wearing dress pants or your favorite black leggings, a blazer will always take your look up a notch.  According to InStyle, "It's possible that there's nothing as versatile or easy to wear as a good ol' classic blazer. In fact, it's hard to think of an outfit that wouldn't work with a sleek, structured navy jacket, or benefit from a splash of color provided by a printed option. A blazer can easily elevate a pair of leggings, but at the same time, seamlessly layer over a gown at a fancy event."  
7. Wear a Simple T-shirt Dress
Something about wearing a dress just looks like we spent more time getting ready than is logically required to put a dress over our head. So if you want to look good with minimal effort, simply opt for an ultra-soft and comfy dress that has all the look of effort and all the feel of ease. If we've learned anything in the world of fashion during the past year, it's that comfort and class can co-exist. Have a couple comfy dresses on standby that you can reach for in a pinch. Pair the dress with a cute pair of shoes, and you're good to go.
8. Utilize Accessories
Spending two minutes adding an accessory to your outfit, from a simple, gold chain to a dynamic piece of costume jewelry, can tie the entire look together and make you feel like a million bucks. Better still, it sends the message that you spent the extra time on your look. From tying your ponytail back with a colorful, patterned scarf, to adding some quality, simple jewelry, you can add some edge and a touch of chic to your overall look. 
9. Clean Your Skin
Nothing is as beautiful as the skin you're in. If you don't have time, energy, or desire to wear a bunch of makeup, no problem. But one foolproof way to look good with minimal effort is to clean your face. Make sure you remove any old makeup before you go to bed, and start by cleaning your skin in the morning. Nothing is more valuable than what you already have! Natural is beautiful! The only thing you really need to add to your skin is confidence! 
10. Add a Hat
Are you having a bad hair day, or having a hectic morning with not time to brush or style your hair? Distract everyone with a cute hat. Clean hair and the right hat are a great look that requires very little time or effort. Elegant Fashion for Your Wardrobe Want more inspiration? We'd love to help you find your next favorite outfit from
Nell and Rose
. No matter what you're looking for—jewelry, dresses, tops, or outerwear—we have pieces that are so comfortable, you'll almost forget they're not lounge wear. Our mission is to inspire women to find comfort and confidence in simplicity.