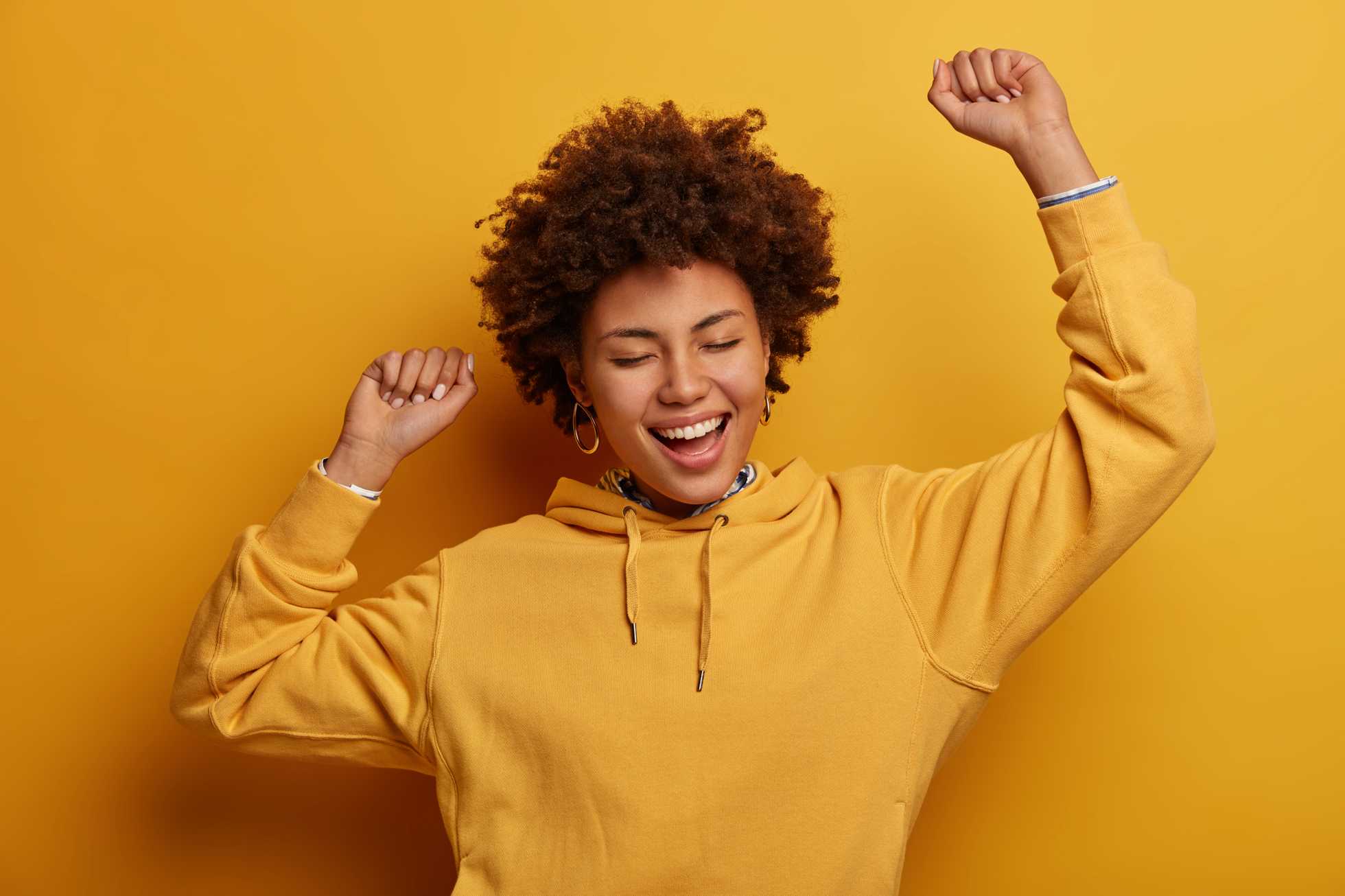 Seven Most Comfy Sweatshirts for Women
There are few pieces in a wardrobe that are more comfortable than sweatshirts. They're loose enough to let you move freely and soft enough to keep you warm and cozy. The Nell and Rose selection of sweatshirts includes everything from tie-dye patterns to printed graphics to deliver that soft comfort. 
The Homebody Sweatshirt
This sweatshirt has the word "homebody" printed across the front to let you express your love of being at home. It's a middle shade of gray that will match any dark bottoms or jeans. It's made from 50% cotton and 50% polyester so that it won't shrink up. It has a classic fit that will fit virtually any type of figure. And it was made in the USA.
Be Kind Sweatshirt
This piece features the words "Be kind" along with a cute, stylized rainbow. The shirt expresses a universal message that encourages positivity in both yourself and others. It's 50% cotton and 50% polyester, so it holds its shape well and will hold up to being washed many times. It has a classic fit and looks great on a wide range of heights and builds. 
Cadence Sweatshirt
This piece has a unique ombre tie-dye pattern that is as soft as this shirt feels. It is 95% polyester and 5% spandex, so it holds its shape and has just the right amount of stretch. It has an oversized fit for even more cozy comfort. This could be paired with just about anything when you want to be warm and comfortable and look good at the same time.
Ellie Hooded Sweatshirt
When you want to be casual and comfortable, a neutral sweatshirt is the perfect pick. This pullover hoodie is made from a fabric blend that keeps it looking its best for a long time and stretching when you move; it's 75% polyester, 20% rayon and 5% elastic. It has a front seam detail that gives it character and a hood that is just the right size for cold and/or windy days. If you want a matching set, the jogger bottoms match perfectly and are also available. 
Marissa Sweatshirt in Navy
This one is like a warm hug. It's made to be super soft and ultra-comfortable. With its 80% cotton and 20% polyester, it has all the softness you could want as well as the right fabric mix for keeping its shape long term. The pattern is a cute tie-dye with plenty of pops of blue. It has a classic fit. This sweatshirt is perfect with jeans and leggings but will go just as well with virtually any dark or light pants. It's nice enough to run errands in and cozy enough to curl up in and stay home. 
C'est la Vie Sweatshirt
If you love French, or you simply want to remember to c'est la vie, this is the right sweatshirt for you. A blend of 50% cotton and 50% polyester, it keeps its shape while providing supreme softness. It has classic white lettering on the black sweatshirt. These neutral colors make it pair well with a wide variety of colors and patterns. It has the classic fit and can be worn at home, out in the world or to that casual Friday that you look forward to. Wear it to be comfortable, but also to bring a little bit of culture and joie de vivre to your day.
Crème De La Crème Sweatshirt
Let everyone know that you are the best of this best with this crème de la crème sweatshirt. No one will doubt it or forget it when you wear this statement sweatshirt. It keeps its shape with its 50% polyester and is extremely soft with its 50% cotton. It's a great fabric blend that delivers a well-made sweatshirt that has a classic fit. Pair it with jeans, leggings or dark pants for a complete look that goes together perfectly. With this sweatshirt, you'll always look great and feel comfy and cozy.